1. You can display altogether whatever is your collections available so this is your chance to show it.

2. Some are photos, different sizes and shapes of picture frames, tree twigs, paintings or art works,books, signage, figurine,plates and others.
3. Before you hammer a nail or screw permanently on the wall make sure you lay first everything (objects to display on the wall) on the table or floor then rearrange them according to your visual liking anyways, it is your collection. If you are satisfied with the arrangement then you can place it on the wall.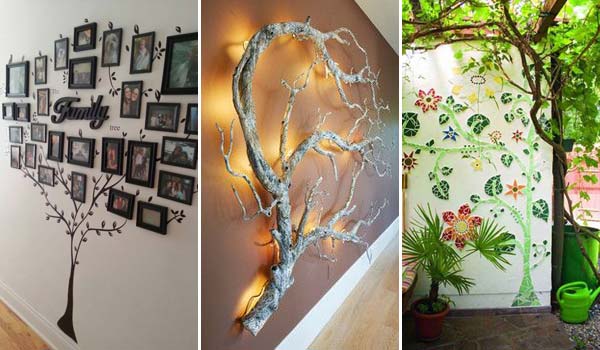 3 photos above: woohome.com

N
ote: If to put or use LED light do not leave it overnight and unattended or even Christmas lights during Christmas season for home safety.

photo: housetweaking.com
Paint branches to color of choice and then hot glue ends onto the backs of 2 painted & parallel 1″x2″ boards. Arrange branches loosely for a sculptural effect and hang on the wall.
photo: rengezablog.blogspot.com
Use stones and pebbles then rearrange those as to what you imagine it can form.
photo: s-media-cache-ak0.pinimg.com