Today, the Philippines is hosting Miss Universe 2016.
The Top 13 Miss Universe candidates are: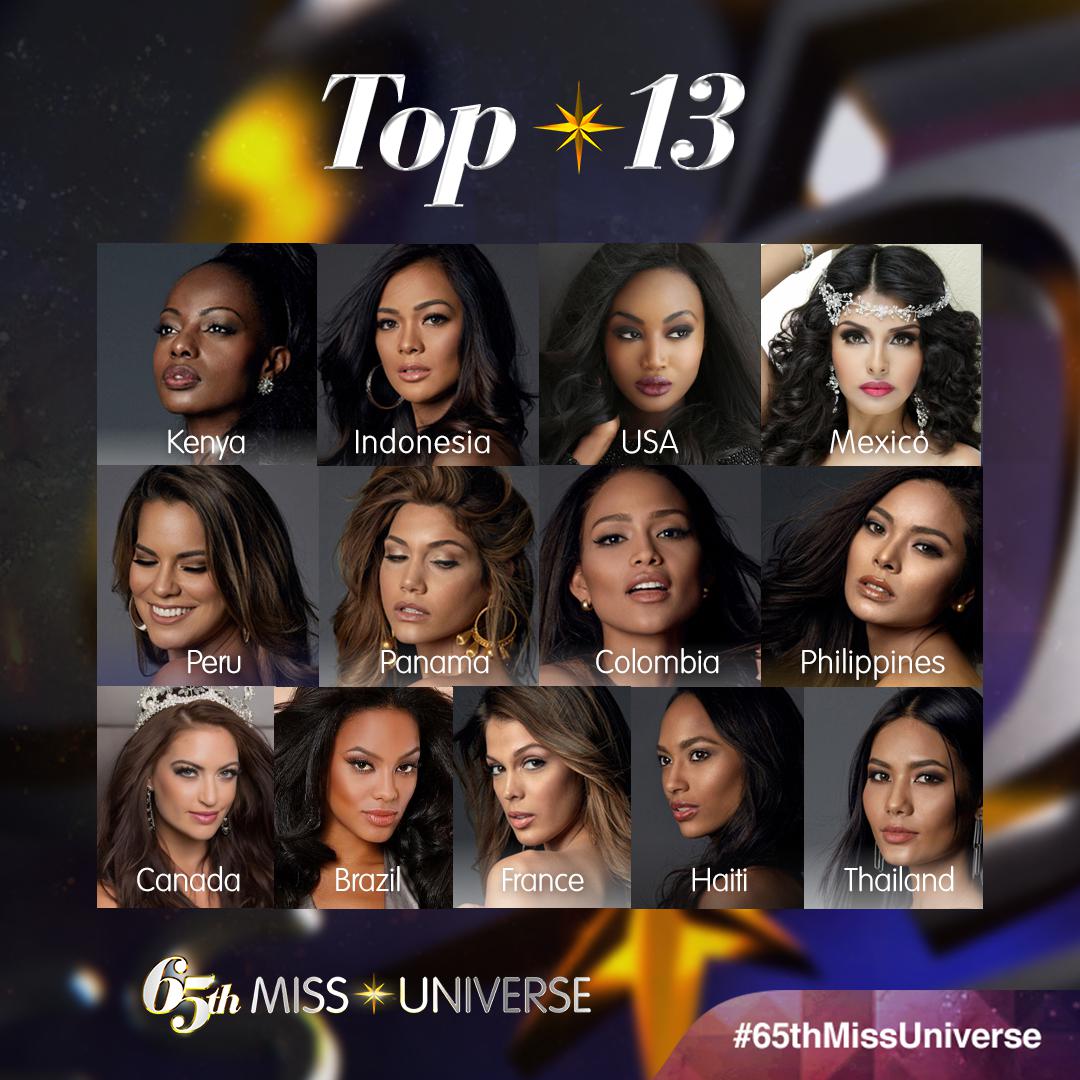 65th Miss Universe


All the 86 candidates are all beautiful, talented and intelligent in their own rights. The top 13 have combined the current situation and essence around the world/globe/universe. Whoever makes it to the finals for me they are all winners.