Alexander the Great (*356; r. 336-323):
the
Macedonian
king who defeated his Persian colleague
Darius III Codomannus
and conquered the
Achaemenid Empire
. During his campaigns, Alexander visited a.o. Egypt,
Babylonia
, Persis,
Media
,
Bactria
, the
Punjab
, and the valley of the
Indus
. In the second half of his reign, he had to find a way to rule his newly conquered countries. Therefore, he made
Babylon
his capital and introduced the oriental court ceremonial, which caused great tensions with his Macedonian and Greek officers.
Philip's Legacy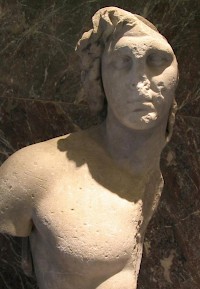 Asia Minor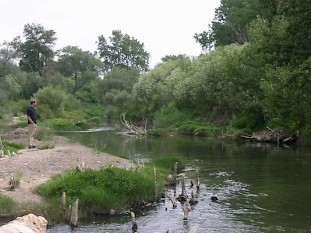 Issus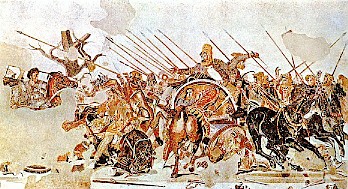 To the east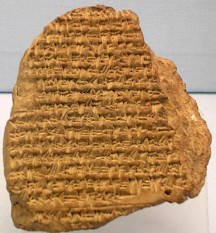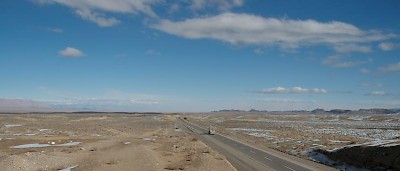 credit/source: The British Museum and youtube.com
Central Asia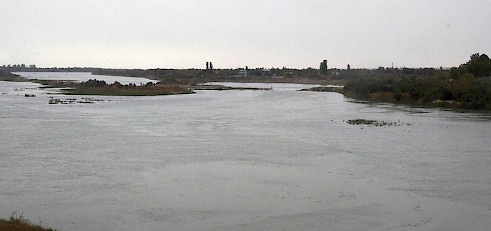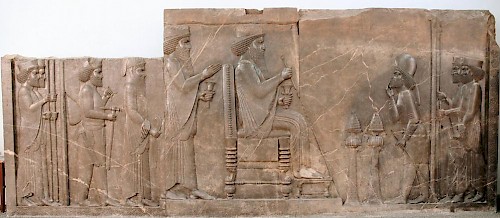 The Punjab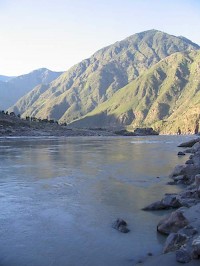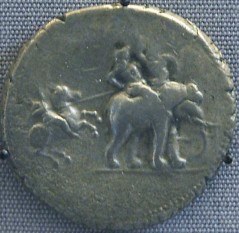 Return to Babylonia
Demise
ALEXANDER'S DEATH
THE DIADOCHI
credit/source: http://www.ancient.eu/Alexander_the_Great/
Alexander's legacy
Perhaps Alexander's greatest legacy was founding great cities and spreading the Greek culture. Alexandria, in Egypt, is a city today of more than 4.5 million people. Furthermore, Greek language, religion and culture were spread throughout the Middle East and used for centuries after Alexander's death.
In what is today northern Afghanistan, an archaeological site called Ai Khanoum is a testimony to just how far Greek culture spread. It was one of the cities founded by Alexander, and researchers have found Greek inscriptions and depictions of Greek gods. One of the artifacts uncovered there is a bronze statuette of Hercules, a hero Alexander believed to be an ancestor.
credit/source: http://www.livescience.com/39997-alexander-the-great.html
Alexander the Great's tomb was one of the biggest tourist attractions of the ancient world. Roman emperors including Pompey, Julius Caesar, and Caligula traveled to Alexandria to pay their respects; and Augustus was reportedly so overwhelmed during his visit that he accidentally broke the nose off Alexander's mummy while laying a wreath at his grave.
credit/source:
http://www.history.com/topics/ancient-history/alexander-the-great