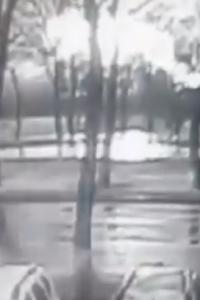 photo/image credit RT-Russian news station
March 19, 2016
08:30
55 dead in passenger jet plane crash in Russia:
JUST IN:
A UAE plane has crash landed in Southern Russia, killing over 61 people.
Euronews
reported the flight is said to have come from Dubai and to have crashed on its second attempt to land.
Russian news station RT has published dramatic CCTV imagery of an explosion which appears to have happened close to a main road.
Image: A CCTV grab of the moment when the plane crash landed.
08:14 "The plane with 55 passengers and four or five crew on board, coming from Dubai, crashed as came into land at the airport in Rostov-on-Don,' Marina Kostioukova, spokesman for the local emergencies ministry, was quoted by The Straits Times as saying.
cerdit/source: http://news.rediff.com/commentary/2016/mar/19/liveupdates.htm
Alaska hit by 6.8-magnitude earthquake: USGS
---
08:42
Alaska hit by 6.8-magnitude earthquake: USGS:
A strong and shallow 6.2 magnitude earthquake hit off Alaska, US experts said. The quake occurred at 5:35 pm Anchorage time yesterday and was located at a depth of 10 kilometers some 45 miles south of Atka, Alaska, according to the US Geological Survey.
cerdit/source: http://news.rediff.com/commentary/2016/mar/19/liveupdates.htm